Every week, I work towards creating a life of art for myself. This is the zigzag filled journey.

Play along in the comments with your own pursuits if you'd like. (That's where I'll cheer you on.)
*******
Don't forget: Through September 10, 2011, I'm donating 50% of my proceeds from my
Rocklawn Arts shop
on Zazzle to
50 for 50
,
Colleen Wainwright aka the communicatrix
's amazing fundraising endeavor.
For her 50th birthday, Colleen aims to raise $50,000 in 50 days to support
WriteGirl
, a nonprofit for teen girls with a 10-year-long, 100% success rate of sending their seniors to college.


My photographs and designs are available on a
wide variety of cool gifts
:
cards
,
prints/posters
,
binders
,
postage
,
mugs
,
magnets
,
iPhone/iPad/iPod Touch cases
,
Keds sneakers
, and other delightful sundries.
You can get free standard shipping (details at
my shop
), so buy a
postcard
or something and help me help Colleen raise $50,000 for WriteGirl.
Please help spread the word!
This week, I
Shot 77 photographs: flowers, yard.
Wrote interview answers for Voix de Michele. My Life of Art interview is up now, so stop by and read it!
Renamed my first folder of images, woo!

Remember when I mentioned logistics 3 weeks ago? Well, this renaming process is a significant part of that. Not sure what kept me from starting until this week. Deuparth gwaith ei ddechrau, as they say.

Then I renamed 17 more folders of images. So, so very many left to go and some that are more complicated containing shots by other people. An avalanche of straightforward folders to keep me occupied for now though.
Made Golden Fountain Water, Golden Fountain Water 2, North Window, Raging Fire cards with message templates.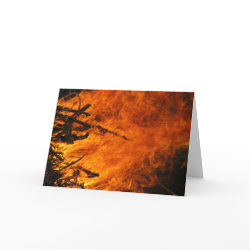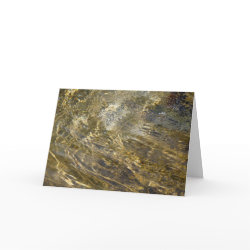 Did you know all of my greeting cards are also available as smaller (and less expensive) note cards? Didn't think so, so I wrote a line about it that I'm adding to my cards from now on.
Added my Rocklawn Arts store link to 4 lenses.
Rearranged my zazzle store and featured products some.
Tweeted and FB'd a sale.
You get a bonus for reading this far: it's Welsh and means, "Beginning is two-thirds of the work."
*******
How are your pursuits going?
A year ago on TTaT:
Hard workin' dog