About 6 months ago, I waited for the full moon to rise over a mountain. With the moon closest to the earth in its orbit, it was a so-called "super moon" appearing up to 14% larger and 30% brighter than a full moon at its furthest point of orbit. My main concern, however, was the cloud cover which threatened to obscure my view entirely.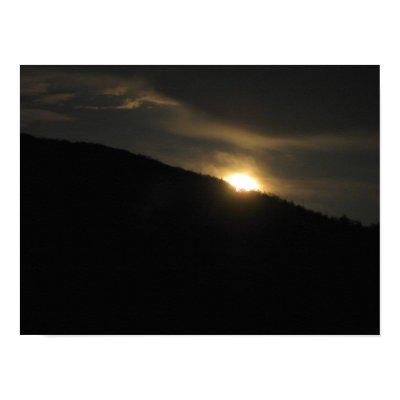 Super Moon over Washington Mountain Poster by RocklawnArts
©2012 Claire E. Skinner, all rights reserved.
In the span of 8 minutes, the moon crested the silhouetted mountaintop and then disappeared behind the dark bank of clouds at the top of the image. I got what I wanted though. The clouds near the bright moon make it look like it's on fire against a diagonal strip of dark blue sky between the black hill and the near black cloud looming at the top right of the photograph.
Two years ago on TTaT:
Sketchbook, page 57: Something Fantastic