Every week, I work towards creating a life of art for myself. This is the zigzag filled journey.

Play along in the comments with your own pursuits if you'd like. (That's where I'll cheer you on.)
*******
Don't forget: Through September 10, 2011, I'm donating 50% of my proceeds from my
Rocklawn Arts shop
on Zazzle to
50 for 50
,
Colleen Wainwright aka the communicatrix
's amazing fundraising endeavor.
For her 50th birthday, Colleen aims to raise $50,000 in 50 days to support
WriteGirl
, a nonprofit for teen girls with a 10-year-long, 100% success rate of sending their seniors to college.

My photographs and designs are available on a
wide variety of cool gifts
:
cards
,
prints/posters
,
binders
,
postage
,
mugs
,
magnets
,
iPhone/iPad/iPod Touch cases
,
Keds sneakers
, and other delightful sundries.
You can get free standard shipping (details at
my shop
), so buy a
postcard
or something and help me help Colleen raise $50,000 for WriteGirl.
Please help spread the word!
This week, I
Shot 21 photographs of a mangled box.
Made Fountain Spray, Green Man, Light at the End of the Tunnel cards with message templates: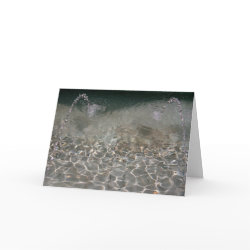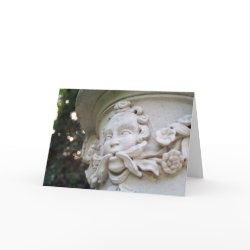 Updated 2011 calendars to 2012. In the regular and long format Eclectic Nature calendars, I swapped Cloudy Sky With Sunburst for Red Hibiscus With Raindrops.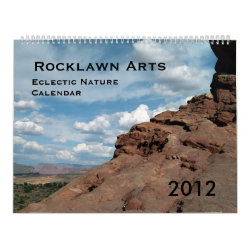 Moved 2011 calendar descriptions and links to archive file.
Posted 50% for 50 for 50 post to Rocklawn Arts blogger blog.
Added 50% for 50 for 50 post to highlights tab on TTaT.
Added 50% for 50 for 50 info to both store tabs on blogger and zblog.
Added my store link to 3 sites/lenses.
Watched Chase Jarvis talk with Tim Ferriss on chasejarvisLIVE, starting about a half hour in. My takeaway: for the first hour you sit down at your computer, do not answer email or attend to any reactive tasks. Rather use that time to focus on the most important thing(s) you want to get done that day. Currently in day 2 of trying this out, and guess what? I feel better for accomplishing something early on rather than after a bunch of screwing around on the internet.
Zig: Think I'm going to stop making t-shirts but leave the templates where they are for now in case a suitable design comes up. Zag: Nah, moved them to old template folder and can use them from there if needed.
Tweeted various sales and 50% for 50-for-50 promotion reminders.
*******
How are your pursuits going?
A year ago on TTaT:
Trillium