Every week, I work towards creating a life of art for myself. This is the zigzag filled journey.

Play along in the comments with your own pursuits if you'd like. (That's where I'll cheer you on.)
*******
"Is this too much?" I asked myself. Ultimately, I let go of the question and went with my gut, which is to say I went with the words that kept running through my head. They just sounded right.
It's not the first time I've followed the words like this. This internal recognition is why my shop is called
Rocklawn Arts
rather than something with my name or photography in the title. It had just been in my head for years.
This time, it was
50% for 50-for-50.
More on that in a moment...
This week, I
Shot 97 photos at a small airport with an amazing view on a gorgeous night. And watched a movie projected on a hangar door!
Launched 50% for 50-for-50:

From August 10 to September 10, 2011, I'm donating 50% of my proceeds from my Rocklawn Arts shop on Zazzle to Colleen Wainwright, the communicatrix's amazing fundraising endeavor, 50 for 50.

For her 50th birthday, Colleen aims to raise $50,000 in 50 days to support WriteGirl, a nonprofit for teen girls with a 10-year-long, 100% success rate of sending their seniors to college.



My photographs and digital designs are available on a wide variety of cool gifts, so help me help Colleen raise $50,000 for WriteGirl.

You can get free standard shipping by signing up for a free 30 day trial of Zazzle Black.

Please help spread the word!
Blogged, zblogged, FB'd, and tweeted 50% for 50 for 50.
Added 50% for 50 for 50 information to my Rocklawn Arts lens. Tweeted the update.
Changed cards in Rocklawn Arts lens to template versions when available.
Added Zazzle Black to coupon codes in Rocklawn Arts and American Southwest Scenes lenses.
Made Downtown Kansas City, Field of Basalt cards with message templates.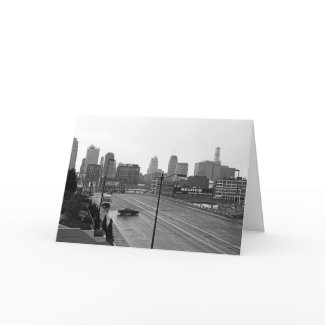 Downtown Kansas City
by
RocklawnArts
Begin
selling my art online
at zazzle.
Field of Basalt
by
RocklawnArts
Browse more
Happy anniversary Cards
Updated 2011 Black & White Photography calendar to 2012:

Added 2012 Black & White Photography Calendar to links list.
Tweeted and FB'd some sales.
Watched "Canon Rebel T3i / 600D - DSLR Fast Start with John Greengo" and 1.5 hr beginning of "Nikon D5100 - DSLR Fast Start with John Greengo" on Creative Live.
*******
How are your pursuits going?
A year ago on TTaT:
Relative motion