Every week, I work towards creating a life of art for myself. This is the zigzag filled journey.

Play along in the comments with your own pursuits if you'd like. (That's where I'll cheer you on.)
*******
So what I've been thinking about lately is how these endeavors I list off each week fall into 3 main categories: Creation, Education, and Promotion. Maintenance could probably be a fourth significant category. I'm not sure how knowing this is helpful, except possibly for arranging these posts, but I am aware that the majority of my time goes towards promotion and maintenance. Sigh.
It is teaching me to ease up on my perfectionism a bit though as there are bigger, more useful fish to fry most of the time.
This week, I
Shot 126 photographs of snow scenes while hanging out windows.
FB'd, tweeted 25% off sale:

25% OFF Necklaces (Monogrammed keepsake pendants and more) and T-Shirts in my shop until January 29, 2011 at 11:59 PM PT.

Use code: LOVEKEEPSAKE
(Ah, Valentine's Day, here you come again...)
Prepped Melting Snow photograph, wrote description, and created product line. Melting Snow is now available in my shop on a variety of customizable gift items: prints/posters, cards, postcard, iPad and iPhone cases, mugs, t-shirts, tote bags, magnets, buttons, stickers, keychain, mouse pad, ornaments, return address label, necklace, and stamps:

Melting Snow iPad case
by
RocklawnArts
Browse other
iphone 3 cases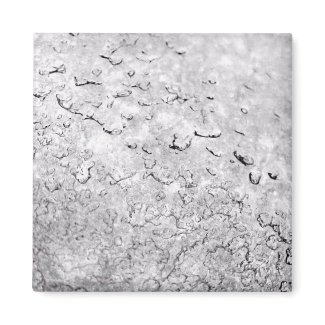 Melting Snow
by
RocklawnArts
Make a Magnet
at zazzle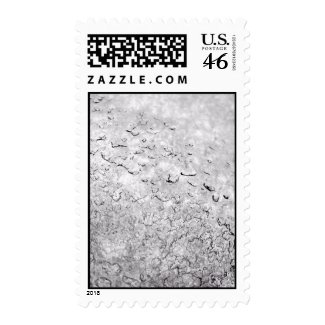 Melting Snow – Medium stamp
by
RocklawnArts
custom stamps usps
made on zazzle.com
Tweeted, FB'd, zblogged Melting Snow link.
Uploaded cropped, revamped Footprints in Snow and created a new product line for it to replace the old one.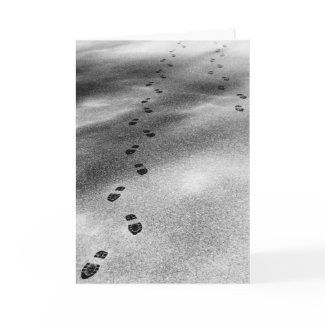 Footprints in Snow

by

RocklawnArts

Shop for a

card

with zazzle.com

In this case, there was a piece of snowbank in the original image that increasingly drove me crazy every time I saw it in my store. There were also some contrast adjustments I wanted to make in Photoshop. This is why I'm now trying to take a day before uploading images so that I can look at them again with fresh eyes. Even a dinner break is helpful to gain a little perspective.
Made old Footprints in Snow products direct only and moved them, deleted old Footprints in Snow folder.
Zblogged revised Footprints in Snow.
Re-tweeted Binder sale:

Get $9 Off Customizable Avery Binders through January 31, 2011 at 11:59 PM PT.

Use code: BINDERS4SALE
Added Downtown Kansas City, Construction Crane, Circle with Fire Escape, Sandstone Fins, Double Arch, Adobe Passageway, Flowering Rhubarb Stalks, and Epimedium Flowers to Rocklawn Arts on RedBubble.
Edited the introduction and descriptions of all previously uploaded photographs on my Rocklawn Arts RedBubble site to include corresponding links to Rocklawn Arts on Zazzle. Also alphabetized product list file.
Updated Rocklawn Arts bubblesite introduction to include link to my zazzle gallery. Reordered new photos. Created two subsets: black and white, desert.
Tweeted redbubble update.
Made a link file for my zazzle products to make image linking easier. Still need to fill in a bunch but a great base formed. Done through Crane & Counterweight. (Already finding it useful. Anything that saves me from copying links into code over and over is goodza!)
Revised Desert Silhouette, Desert Wave, Double Arch product descriptions with related product image.
Made Digital vertical iPad case template.
Added holiday card tag to Snow-covered Branches card.
Added links/products to 14 lenses. Put list of my lenses on 1 post for further promotion/link adding.
Added Petrified Forest Desert to my American Southwest Scenes lens.
Made sidebar additions to couple of lenses, and other small tweaks. Gave American Southwest Scenes a lens boost on 1/22. Worked a bit on a lens quest.
Tweaked metadata templates in Adobe Bridge.
Came up with a DM for new twitter followers inviting them to check out Rocklawn Arts. Sent 6 thus far.
Read "Crowd Conversion: Transforming your business through social currency" Facebook Marketing Strategy/Case Study of Rage Against the Machine campaign to top Christmas music chart.
*******
How are your pursuits going?
A year ago on TTaT:
Whoa
If you liked this post, please share it using the links below.