Every week, I work towards creating a life of art for myself. This is the zigzag filled journey.

Play along in the comments with your own pursuits if you'd like. (That's where I'll cheer you on.)
*******
2 Days Left! Through September 10, 2011, I'm donating 50% of my proceeds from
Rocklawn Arts
to
50 for 50
,
Colleen Wainwright
's amazing fundraiser for
WriteGirl
, "a nonprofit organization for high school girls centered on the craft of creative writing and empowerment through self-expression."
My photographs and designs are available on a
wide variety of cool gifts
:
cards
,
prints/posters
,
binders
,
postage
,
mugs
,
magnets
,
iPhone/iPad/iPod Touch cases
,
Keds sneakers
, and other delightful sundries.
You can get free standard shipping (details at
my shop
), so no excuses! Buy a
postcard
or something and help me help Colleen raise $50,000 for WriteGirl.
Please help spread the word!
This week, I
Shot 318 photographs: flowers, misty lake, creek.
Created Rainbow Polka Dots on White product line: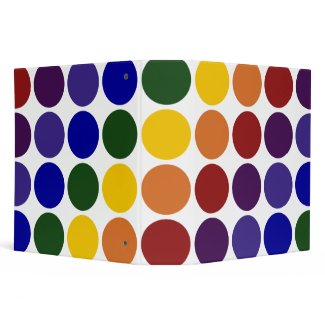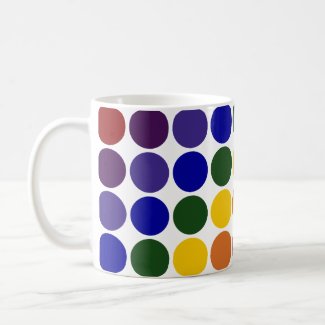 Made wrapped canvas horizontal and vertical templates as well as new poster templates.
Added wrapped canvases to featured products.
Re-hid product types in sidebar that started showing up again in my store.
Renamed photo files in 11 folders.
Emailed North Window Arch poster to promotional blog.
Updated coupon codes on Rocklawn Arts lens and American Southwest Scenes lens.
Tweeted a bunch of posters with sale info.
Finished reading Just Kids by Patti Smith.
*******
How are your pursuits going?
A year ago on TTaT:
Trillium and self-portrait