Every week, I work towards creating a life of art for myself. This is the zigzag filled journey.

Play along in the comments with your own pursuits if you'd like. (That's where I'll cheer you on.)
*******
This week, I
Shot 73 photographs: receding snow, dog sculpture peeking out of snow, chairs, snow footprints, golf course.
Prepped Brown Suede With Strap And Buckle photograph, wrote product description, and created a line of customizable products:

zblogged, tweeted, FB'd Brown Suede With Strap And Buckle link.
Made Rainbow Stripes shipping label: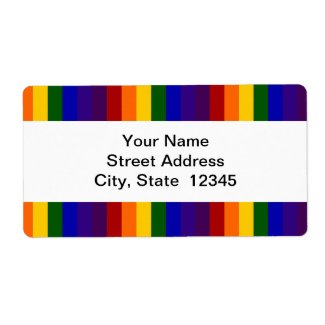 Rainbow Stripes shipping label
by
RocklawnArts
Design your own
return address labels
at zazzle
Added related designs and did post quick create checklists for Rainbow Stripes, Rainbow Square, and Rainbow Squares.
Tweeted, FB'd, zblogged Flowing Blue Silk Fabric Abstract folder link.
Removed ornaments and calendars from featured items. Rearranged items a bit. Bit glitchy, redid once, so may take a while to show up/be correct.
Submitted links/products to 9 lenses/forum leads.
Tweeted, FB'd, zblogged, TTaT blogged Pi day sale. Also tweeted magnet sale.
Sent several thanks DMs to new twitter followers.
Listened to Going Pro Podcast Episode 31: creating related business for ancillary income.
Watched "How To Create Presets in Camera Raw" Photoshop tutorial.
Watched ""When you Travel, Bring your Passport!" with Seth Resnick" webinar. Mostly about Lightoom.
*******
How are your pursuits going?
A year ago on TTaT:
Sketchbook, page 13
<– really like this one!
If you liked this post, please share it using the links below.