Well, I was going to finish out the week of under-the-weatheredness, thunderstorms, power outages and so forth strong, but my templates in my shop won't load so it's a bust. I'll take it as a sign to watch some more of Orange is the New Black season 1. No spoilers please!
So how did the week shake out?
Made a Meander Pattern Stone Magnet Set: Red, Blue, Green, Purple: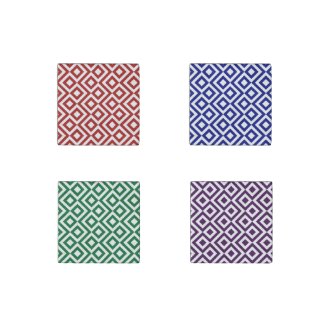 Meander Pattern Set: Red, Blue, Green, Purple Stone Magnet
by
RocklawnArts
See more
Marble Stone Magnets
Redid the post processing of one of my photographs now that I know more and revised its description, tags, and title. Naturally I deleted my initial products right before discovering my templates aren't working. sigh.
Watched
Water Photography with Jack Davis
workshop on Creative LIVE. Makes me want to try shooting things but I need some gear first.
I hope your week went more smoothly.
4 years ago on TTaT:
Sketchbook, page 40