I've been without my computer since Tuesday but I rocked out 3 new designs last weekend. Gives me good reason to spend a fair swath of time watching the Olympics or reading. :)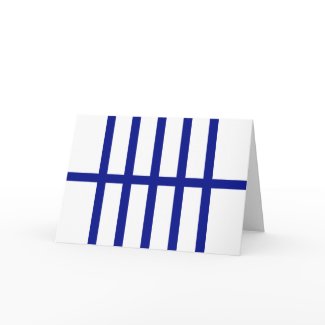 5 Bisected Blue Lines Greeting Card
by
RocklawnArts
You can
sell greeting cards
, invitations, stamps and more on Zazzle.com!
Pink and White Gingham Pattern
by
RocklawnArts
Design an iPhone 4 case
online at Zazzle.
I could still use help
renaming a photograph
, so if you have a moment take a look and let me know what you think. I'd really appreciate your input.
This keyboard is maddening and I don't have my usual files to draw from, so I'll cut this short.
Go Olympic athletes! You all rock!
Two years ago on TTaT:
Nature's spotlight