So I watched day 1 of the
Lightroom 4 Fundamentals with Laura Shoe
on
Creative Live
. The day 1 rerun is on now, and if you read this on Friday or Saturday, it's probably up live or re-airing that day's course. I'm fairly convinced that I would find Lightroom 4 really helpful. Its cataloging capabilities are pretty fantastic. Definitely worth putting on my all-too-far-away birthday list at the very least.
So last week I mentioned that with every new design I'm now adding 52 products to my store. Guess what though. This week Zazzle introduced
270 new products
. All skins for a myriad (not technically a myriad, I suppose) of electronic devices: a whole slew of phones, gaming consoles, e-readers, hard drives, and I don't really know what else. I'm overwhelmed by the magnitude of it and am mulling over which things I should add. All 270 seems a bit impractical as it's already taking quite a bit longer to go through all of my templates verifying placement of designs as it is. It would also overwhelm my store with skins making it less easy to find other items.
If you have a minute, take a look at the
custom skins
available and let me know what strikes your fancy. I'd love your input. (Scroll down the page for the whole list.)
Personally, I kind of hate that they call them "skins." I mean, I get it, but it seems kind of gross. I've never even liked my surname, just conjures a gruesome occupation.
Anyway...
I added a few more
skateboards
to my shop and a new
Red, White, and Blue Chevrons
design: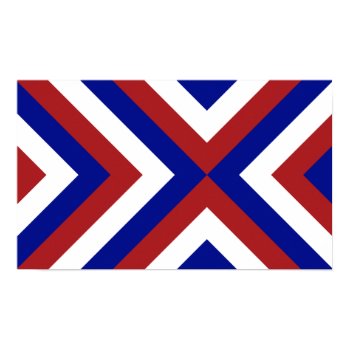 ©2012 Claire E. Skinner, All rights reserved.
Click through to take a look if you get a chance. I also posted a few products and some more info
here
.
For more information on products and sales, follow
@RocklawnArts
and
Rocklawn Arts blog
.
Two years ago on TTaT:
ROY flowers