Every week, I work towards creating a life of art for myself. This is the zigzag filled journey.

Play along in the comments with your own pursuits if you'd like. (That's where I'll cheer you on.)
*******
Creation and promotion, I have not cracked the balance between the two. I'm not sure it is a balance really, more like a heavily lopsided see-saw as far as I can tell. Alas, sinking towards promotion seems key.
This week, I
Shot 137 photographs of first snow: snow on mandevilla and treetops.
Tweeted, FB'd, Rocklawn Arts blogged, and Zblogged the following sale. This is the last day!

60% OFF Cards & Postcards
30% OFF Calendars, Case-Mate BlackBerry/Android/iPhone/iPod Touch cases & Speck iPhone/iPad/iPod Touch cases
and
25% OFF Ornaments & Mugs!

Code: UPTOSIXTYOFF

Offer valid until November 4, 2011 at 11:59pm PT.
Made Red Dianthus With Raindrops postcard, label, tote, and mousepad.


Red Dianthus With Raindrops
by
RocklawnArts
View other
Red flower Postcards
Added Red Dianthus With Raindrops to Rocklawn Arts on Redbubble.
Zblogged and Rocklawn Arts blogged Red Dianthus With Raindrops.
Made Sunset on Onota Lake: Horizontal, Sunset on Onota Lake: Vertical, and Two Oriental Poppies cards with message templates. Also added blank card tag and new description add on to blank card stragglers I'd missed. I'm done, woohoo!

Every image I have available on a card is now available with an easy to customize greeting. Creating template versions of all of my older blank cards was one of my goals for this year. Can't believe how long it took!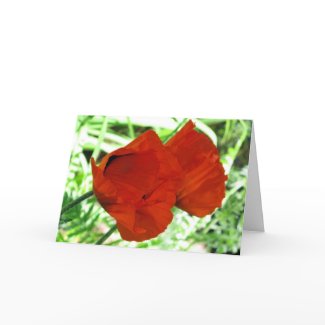 Two Oriental Poppies
by
RocklawnArts
Make a card
on zazzle
Made new horizontal and vertical templates for notebooks, puzzles, flexible magnets, gel mousepads, plates, coasters, laptop sleeves, photo plaques. Lots of cool stuff coming to the shop soon!
Narrowed last year's winter contenders from 90 to 37. Also did 2, 3, 4, and 5 star passes on winter shots from 10/28/11.
Posted 25 products to blogs.
Submitted store links/products to 14 lenses/blogs on forum.
Wrote and published 2 new lenses (webpages on Squidoo): 30 Photography Quizzes and Winter Cards. Stop by for a look, try your hand at some quizzes, or perhaps some Art Polls. Your visits, comments, and likes help raise the rank of the lenses, which helps my art get seen by more people. Your support is appreciated!
Added links to winter cards, stamps, labels and ornaments to my Rocklawn Arts store introduction. Rearranged store a bit. Swapped out top picks for new tile and box options.
Changed my RA zazzle store banner to eliminate transparent top border and so it reads "original photography & design" instead of "cool, unusual photography." Not quite sure about it. Going to leave RA blog header the same while I mull it over. Any opinions on the revised Rocklawn Arts store header?
Wrote a revised short bio to be featured on a lens.
Added descriptions to all of my uploaded images since apparently that may help with search results in Google.
*******
How are your pursuits going?
A year ago on TTaT:
34. Life in the Wild