Every week, I work towards creating a life of art for myself. This is the zigzag filled journey.

Play along in the comments with your own pursuits if you'd like. (That's where I'll cheer you on.)
*******
This week, I
Shot 30 photographs: Star Wars cards and action figures. See them on my Star Wars lens where I wrote a bit about my early experience of Star Wars. If you stop by, take a poll and tell me what you think of the two trilogies.
Installed Inkscape, a vector based drawing program, and started teaching it to myself. (Thanks for suggesting it, Dave2!) Figured I'd start simple so what better prospect than rainbow patterns? Pride, y'all!
Created Rainbow Stripes design and product line including my first skateboard deck, woo!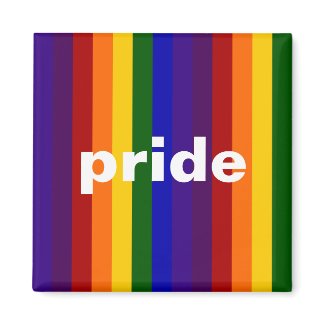 Rainbow Stripes
by
RocklawnArts
Browse more
Rainbow Magnets
Rainbow Stripes
by
RocklawnArts
More
iphone
cases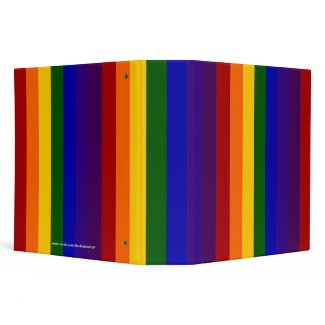 Rainbow Stripes
by
RocklawnArts
Browse other
personalized binders
at zazzle
Made and uploaded Rainbow Square design. Saw that I needed more bleed room once I started creating products though, so I deleted them and revised the design with lots of bleed room. Made products and realized some items as well as the folder image need a non-bleed square. I made a second non-bleed version but found a border error when creating stuff. Deleted those, revised and tried again. "Snap" is not quite as perfect in Inkscape as I'd hoped it seems. Also need to beware early color choices that get painted over, as they cause trouble later so should be deleted. I mention all this just to convey that there really are zigs and zags happening here. I still have another version of the design to make for rectangular products, but in the meantime, several cool Rainbow Square designs are now in my shop:

Rainbow Square postage
by
RocklawnArts
View other
Rainbow Postage
Rainbow Square
by
RocklawnArts
Browse other
Rainbow T-Shirts
Made new product description file for designs. Made adjustments to some photo specific text to include designs.
Zblogged, FB'd, tweeted Rainbow Stripes.
Had my Circle with Fire Escape mug featured on ArtNImages, yay!

Circle With Fire Escape
by
RocklawnArts
Make
personalized beer mugs
online at zazzle
Learned how to view products by stats in zazzle. Very cool! All hail Twitter! Thanks, @blinkmedude.
Started tweeting various products with zero views to see how it affects traffic. Really I'm doing pretty well considering how few views I've had overall, but to really make a go of this



I need more eyeballs on my work.

If you see a photograph or design of mine you like, please share it!
Removed code line so skateboard category will display in shop.
Changed calendar top picks at top of my store to iPhone and iPad cases.
Moved calendars folder to bottom of shop before rainbow designs to separate photographs from designs for now.
Changed my Rocklawn Arts zazzle store website URL to my Rocklawn Arts twitter handle.
Made 3 new binder templates with font revision, Folio Bold instead of Folio Medium. Deleted old binder templates.
Updated Twitter feed intro/outro's. Finally let me log in, yay!
Submitted products/links to 7 leads.
Sent thanks DM with Rocklawn Arts link to 7 new twitter followers.
Sent Smart Update question to SuperDuper! to see if I should pay for registered copy features. Sounds like yes unless someone has a better cloning software to recommend.
Watched all but first 10 min or so of Creative Live week 1: "Website Makeover with Erik Fadiman."
Listened to GoingPro podcast #23. Kinda lame (for my purposes) since it was all about their new association. Sort of skipped through it since they didn't answer any photog questions.
Listened to GoingPro podcast #24. Actually talks about fine art. A few useful tidbits though not much new to me.
*******
How are your pursuits going?
A year ago on TTaT:
Don't hang yourself with a celibate rope
If you liked this post, please share it using the links below.